KARAMAR | Specialized Skincare

KARAMAR EXCLUSIVES™
Full Line of Fine Cosmetics
&
Customized "Perfect Shade" Foundations
Customized "Multi-Complex" Foundations

KARAMAR | Specialized Skincare, offers you a wide
variety of the newest, and best cosmetics available.
Every effort is made to keep up with your changing
needs and tastes. All products are state-of-the-art
formulas, and made with only the highest quality
ingredients, no animal testing, and are specifically
formulated for sensitive skin. We offer you clean,
sanitary testers on all the cosmetics we carry, so you
can try any of our cosmetic products first, and always
in a relaxing, private and pressure-free environment.

With 29 years of hands-on experience I can select cosmetics
which will enhance your appearance, and will work with your
individual needs. I can also "Customize" a (KARAMAR Client
Favorite) liquid foundation/make-up in a shade perfectly matching
your skin-tone, from sheer, to extra coverage. I also carry
"professional" grade, not cosmetic grade mineral make-up, for
your face, neck, decollete-upper chest area, checks, eyes
and even lips ~ you will be quite surprised at the difference.

Choose from many new and innovative custom cosmetics
that will amaze you with their long-lasting effects and ease of
application. As I have been working closely & endlessly for over two+
decades with exclusive product research & development teams and
only top rated, certified labs, and I am able to offer you a vast
selection of the highest quality of fine cosmetics available, and
are exclusive to KARAMAR Clients, and not available elsewhere.

"Complimentary Cosmetics Consultation"
Need Guidance on selecting the best colors
or trying a new look, and which combination or
options would best suit your skincare cosmetic
needs? For a limited time, I am currently
offering, by Appointment only, an "Initial"
15 to 20 Minute Complimentary Consultation,
in which we will "discuss options," which would
work best for your cosmetic needs. If you are
needing a makeup lesson or makeup application,
please click on our "fine cosmetic pricing"
page for a list of options and services offered.

*Product Mail-Order
"Established" KARAMAR | Specialized Skincare clients,
you can re-order your cosmetic and skincare products
via mail-order and have your products shipped right to
your home, office or vacation residence, throughout the
United States, and also for our Clients living outside
of the Pacific NW ~ we will continue to "update & revise"
your custom formulated skincare & cosmetic products
per your seasonal climate changes, and other factors etc.
You can either Call in your Mail Order "or" use the
"Secure" Mail Order form ~ a Link is provided below.

"For Established KARAMAR Clients ~ To Place your
Skincare and or Cosmetic Product Mail-Order" Please Click
on the "Submit Your Order" Link Provided Below or Call Us.

Submit Your Order

At this time, Skincare and Cosmetic Product
Mail-Order is only available within the United States.
Friendly Reminder to our Clients who Travel ~ Please
Call Us or Sent Us your Order a "few days ahead" and
"Especially" when you are planning on leaving the States,
as we will need extra time to blend, revise and update
your product orders for the possible change in climate
you will be traveling and staying in, and other factors.

~ Thank you ~




I look forward to working with you
towards the perfect makeup look ~ whether
it be classic, bold, very sheer, and for work or a
special occasion. I can help you achieve just the
right look, and one which will also be fast and
streamlined for even the busiest of schedules.


Best Regards ~ Karen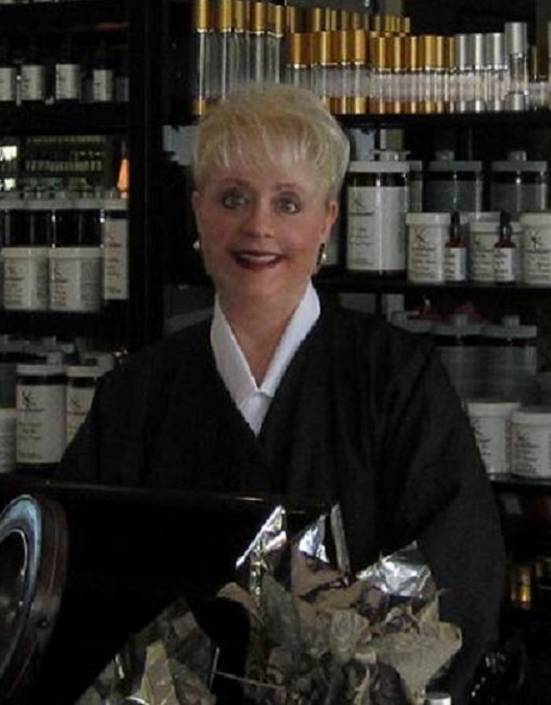 LE ~ ME ~ Educator ~ Product Research & Product Development
Adviser ~ Owner of KARAMAR Specialized Skincare ~ Founder,
Creator & President of KARAMAR EXCLUSIVES™ Fine Cosmetics and
KARAMAR EXCLUSIVES™ Advanced "Custom-Formulation" Skincare
Products ~ Member of NCEA & NCA. Years of "Advanced/Extensive"
Training & Hands-On Experience Specializing in "Clinical" Non-Invasive,
State-Of-The-Art Skin Rejuvenation, Non-Surgical Face-Lifts, and
Preventative Skincare Treatments ~ Exclusive Private Practice.
~ Licensed to Work Independent of a Physician ~





*Special Note to New Clients calling, and or emailing us from
Out-of-State and or Out-of-the-Country. Thank you, for your interest
and requests to purchase our custom cosmetic products. Unfortunately,
due to the precise customized blending and color matching, it is
impossible to determine the accurate blend for your skin type, color tone,
and your pH which can effect the end color results - meaning what might look
great in the container once blended, will not always look great once applied
to your skin and natural color tones, and thus we do not blend cosmetic
products and mail them to clients we have not be able to see in person first.

Disclaimer: The information on this website has been provided in good faith
for informational purposes only, and should not be relied upon as medical advice.
The information on this site is not intended to diagnose, prevent, treat or cure any disease.

Proudly Serving KARAMAR Clients
from the following areas "throughout" Oregon & Washington:
Portland, Lake Oswego, West Linn, Clackamas, Happy Valley, Wilsonville, Sunnyside,
Gresham, Troutdale, Fairview, Corbett, Bend, Camas, Washougal, Vancouver,
Seattle, Kirkland, Hillsboro, Beaverton, Tigard, Sherwood, Tualatin, Cannon Beach,
Pearl District, Salem, Eugene, Corvallis ~ just to name a few... and the Metro Area in Oregon.