KARAMAR | Specialized Skincare

KARAMAR EXCLUSIVES™
- Leading Edge -
Customized Skincare Product Formulations

~ Exclusive ~
One-of-a-Kind


KARAMAR EXCLUSIVES™ Customized Skincare Product
Formulations came to Fruition well over 27 years ago and only
after Prior Years of Exhaustive Studies and Research, working
relentlessly with only Highly Regarded Advanced Chemists & Top
Rated, Proven, Certified and Qualified Labs ~ Leading Edge
Product Ingredient Development Teams, Dermatologist-Testing,
Ophthalmologist Approval, Ingredient Efficacy and Extensive, and
Lengthy Required Ingredient Formulation Challenge Testing. Along
with Extensive Research & Stringent Final Testing were we able to
Develop the Highest Standards and the Vast Benefits of being able
to Proudly Offer You a Truly One-of-a-Kind, Customized, Extensive
and Exclusive Collection of KARAMAR EXCLUSIVES™ Customized,
Advanced and Continuously Evolving Skincare Product Formulations,
and as our Name and Long-time Reputation is in each blend we offer
you, we are driven to offer you only the best and most current.

We do not cut corners ever, and do not offer one-size-fits
all skincare products. We take great pride and are extremely
passionate and focused on a daily, ongoing, never-ending task of
providing you with only the most leading edge exclusive
up-to-the-minute ingredients for all your skincare treatments
we offer and also for your home use skincare product formulations.

KARAMAR EXCLUSIVES™ Advanced Skincare
Product Formulations Provide you with Continuous,
Unlimited New Options for your Ever-Changing Skincare
Needs and Goals, along with Years of Proven and Superior
Quality, and Effective Results ~ you will be Amazed how
your skin can Look & Feel when you are using the Correct,
Exclusive, Advanced & Professional Strength Ingredients
Custom Formulated for your Individual & Specific Skin type.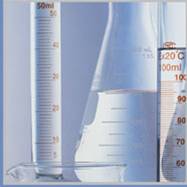 KARAMAR EXCLUSIVES™ Leading Edge,
One-of-a-Kind Professional Skincare Product
Ingredients, are always Custom Formulated,
Exclusively for each KARAMAR Client's
Specific Skin Care Needs and Goals...

- Complimentary Skincare Consultation -
Need Guidance on which Preventative or Rejuvenation
for Home-Use Professional KARAMAR EXCLUSIVES™
Skincare Product formulation options would best suit
your Specific Skin Type and Skincare Needs & Goals?

For a limited time, I am currently offering, by
Appointment only, an "Initial" 15 to 20 Minute
Complimentary Consultation ~ which will also
Include a Complimentary "Custom Formulated"
for your Specific Skin Type ~ Trial-Size Sample of
the Following: Cleanser and a Day-Night Cream Combo.

Prolonging your Skincare Treatment Results
For Clients receiving our Advanced Customized Skincare
Treatments, by using KARAMAR EXCLUSIVES™ Custom
Formulated & Exclusive Professional Skincare Products at
home, after receiving your KARAMAR Skincare Treatment,
will help to ensure longer lasting results, and being able
to schedule your next maintenance Skincare Treatment
Appointments, further apart, which is another benefit,
and especially for those with very limited extra time, and
extremely hectic family, lifestyle and career demands.

Excellent Alternative
Also, for our Longtime Clients and New Clients, due
to certain Medical Conditions and or Mediations who are
not able to receive our Advanced Skincare Treatments but
still wish to have their skin looking and feeling it's very
best, our Custom Formulated, Exclusive Skincare Product
Formulations for Home-Use are an Excellent Alternative.
-------------------
*Product Mail-Order
Established KARAMAR | Specialized Skincare clients,
you can re-order your cosmetic and skincare products
via mail-order and have your products shipped right to
your home, office or vacation residence, throughout the
United States, and also for our Clients living outside
of the Pacific NW ~ we will continue to Update & Revise
your custom formulated skincare & cosmetic products
per your seasonal climate changes, and other factors etc.
You can either Call in your Mail Order or use the
Secure Mail Order form ~ a Link is provided below.

For Established KARAMAR Clients ~ To Place your
Skincare and or Cosmetic Product Mail-Order. Please Click
on the 'Submit Your Order' Link Provided Below or Call Us.

Established Clients Please Note: Yes, it's that time
of year again, now thru the end of September 2014, we are in
extra-overtime hours, peak wedding & special events season,
along with standing treatment appointments and there can be
up to a 12 to 14 business day turn-around on all mail-orders
once we confirm your order, until you receive your order.

Please, plan accordingly so as not to run out of your
favorite products, as our products as you already know
are not pre-made or grab & bag etc., and are custom filled
and blended to your individual needs. We will need to on
our end, plan and schedule out time during business hours,
the same as you would when scheduling an appointment
to come in, so we can blend your products and make any
adjustments accordingly to your formulations. We will make
every effort to expedite shipping of your order to you ~

H.S.O.S plan (help, save our skin) if you do find you waited too long
to re-order, as everyone's schedule is hectic these days, and you will
be running out of your products prior to our Fall/Winter 12 to 14
business day mail-order delivery schedule, and you live close enough to
our business to drive over ~ with advanced notice we can 'pre-arrange
a time-frame' Tuesday thru Thursdays prior to 5:00 pm., for you, a
friend or family member etc., to stop by and pick up your product
order, and will need to schedule a pick-up time or a time-frame.

Submit Your Order

At this time, Skincare and Cosmetic Product
Mail-Order is only available within the United States.
Friendly Reminder to our Clients who Travel ~ Please
Call Us or Sent Us your Order a "few days ahead" and
Especially when you are planning on leaving the States,
as we will need extra time to blend, revise and update
your product orders for the possible change in climate
you will be traveling and staying in, and other factors.

~ Thank you ~




I look forward to working with you on selecting
the best product ingredients for your specific
skincare needs, in a Professional, Informative,
"Pressure-Free and Enjoyable" Environment.

Best Regards ~ Karen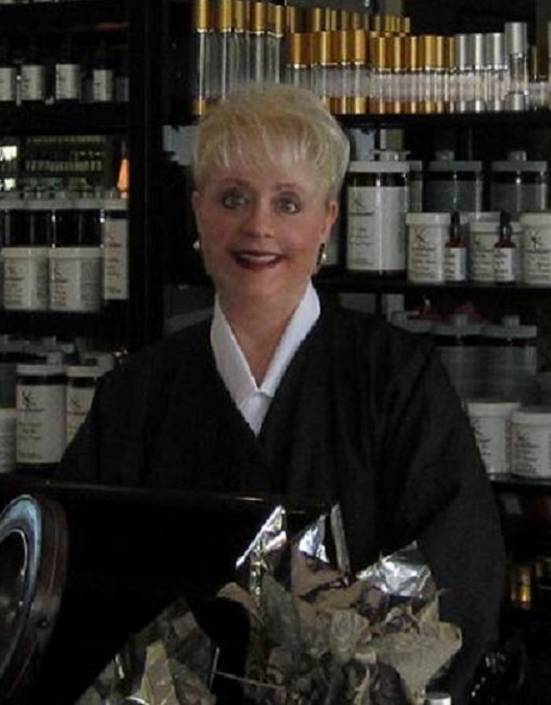 Karen ~ owner of Karamar Specialized Skincare
personally custom blends all skincare ingredient
formulations which are "unique and exclusive"
to each client's skincare needs and goals, and
ingredients are always changed for each visit,
since your skin's condition is always changing,
due to your environment, health, medications,
and also lifestyle..., as should the ingredients
applied to your skin be "continually" adjusted
for the most effective and noticeable results.

KARAMAR EXCLUSIVES™ "Leading Edge"
Customized Skincare Formulations are
"one-of-a-kind," and not available elsewhere.




*Special Note to New Clients calling, and or emailing us from
Out-of-State and or Out-of-the-Country. Thank you, for your
interest and requests to purchase our custom skincare products.
Unfortunately, due to the precise customized blending and the
high potency ingredients used in our skincare product formulations,
it is impossible to determine the accurate blend and percentages of
ingredients for your specific skincare needs, and thus we do not blend
skincare products & mail them to clients we have not seen in person first.

Disclaimer: The information on this website has been provided in good faith
for informational purposes only, and should not be relied upon as medical advice.
The information on this site is not intended to diagnose, prevent, treat or cure any disease.
Proudly Serving KARAMAR Clients
throughout the United States, and also from the following areas throughout Oregon, Washington
and California; Los Angeles, Beverly Hills, Studio City, Malibu, Santa Barbara,, La Jolla... ~ Portland,
Lake Oswego, West Linn, Clackamas, Happy Valley, Wilsonville, Sunnyside, Gresham, Troutdale, Fairview,
Corbett, Bend, Washougal, Vancouver, Seattle, Kirkland, Hillsboro, Beaverton, Tigard, Sherwood, Tualatin,
Cannon Beach, Pearl District, Salem, Eugene, Corvallis... ~ just to name a few... and the Metro Area in Oregon.