Why Choose
KARAMAR | Specialized Skincare

Total Focus Only On You
Quality :: Attention-To-Detail :: Results

You Can Expect Every Visit to KARAMAR will
be a Total-Focus-Only-On-You, and Your
Specific and Individual Skincare Needs and Goals.

You will Always Receive Undivided Attention,
and Without any Interruptions or Distractions.

Your Appointments are Never Rushed, and are
Planned Accordingly to Always allow the Perfect
Amount of Time for Your Specific Skincare Needs.

You will Absolutely Never Experience the Hurried
Along Next or Take a Number & Wait Feeling here at
KARAMAR, you will only experience Consistency in the
Highest Quality of Client Care, during every visit, as our
Clients say "the honeymoon never ends," here at KARAMAR.

At KARAMAR | Specialized Skincare, you will notice
what is Most Important to us is Not how many Clients
we can Squeeze into an Hour or Day, which we can easily
do if we choose to ~ instead, you will experience
what is Most Important to us, is that we strive for
how pleased you are with your visit whether it be
for 10 minutes or 2 hours, being stress-free and
relaxed along with also your experiencing excellent
results after receiving, your first and or one of many
of our Advanced Customized Skincare Treatments,
the Quality of our Exclusive & Extensive Skincare Product
Formulations, our Attention-to-Detail & Client Care you
can plan on receiving during Every Appointment Visit.

Enjoyable :: Pressure-Free :: Peaceful Environment
Important to us is that you are also able to Enjoy some
much needed Relaxation Time and Escape for little while
from your Busy and oftentimes very Hectic Schedules to
an Enjoyable, Pressure-Free and Peaceful Environment.

~ Your Appointments Always Start on Time ~
We understand how Important & Valuable your time is
with Increasingly Hectic Schedules, Family & Business
Commitments ~ You can Count on your Appointments to
Always-Start-On-Time, which will also Keep Your
Schedule for Your Daily Commitments & Plans On Time.

No High-Pressure Sales Tactics at KARAMAR
You will Never Be Pressured into Rescheduling
Appointments, Purchasing Skincare Products or Cosmetic
Products for Home-Use, or will you ever be pressured into
purchasing any last minute extra add-on services or products
you were not planning on purchasing or worst yet experience
high pressure sales pitches during the middle of your Skincare
Treatment, or trying to add additional unnecessary Skincare
or Cosmetics Products to your order which you do not need
and did not wish to purchase as we hear all the time from our
New Clients had Continuously happened to them elsewhere.

We are just the complete Opposite here at KARAMAR,
if you do not need a particular Skincare Treatment or
Skincare Product you will not receive it, and we will
always explain to you why, and especially if the Skincare
Treatment or Product will be of No Benefit to you in
Achieving Your Skincare Goals ~ You can Trust Us to put
Your Best Interests First ~ Our Longtime Valued Clients
will tell you that our Business Integrity is Steadfast.

KARAMAR | Specialized Skincare's
Valued Longtime & Valued New Clients are
Women and Men who care about the Health and
Appearance of Their Skin, Expect Excellence,
Up-To-The-Minute Advanced Customized Skincare
Treatment Options, Superior Skincare Products and
offered in a Professional and Calming Environment.

If you are Frustrated with Spending your Time
and Money on Skincare Treatments and or Skincare
Products or both, which are Not Correctly Suited for
Your Individual Skincare Needs & Goals, and have
been looking into Starting a New Skincare Regimen,
then give us a call to Schedule an Appointment to come
in for a Complimentary Consultation and Experience
for yourself what KARAMAR'S Valued Longtime and
Discerning Clients have been Experiencing for Years.

I Look Forward to Working with You to
Achieve your Skincare Goals, in a Professional,
Enjoyable and Pressure-Free Environment.

Warmest Regards ~ Karen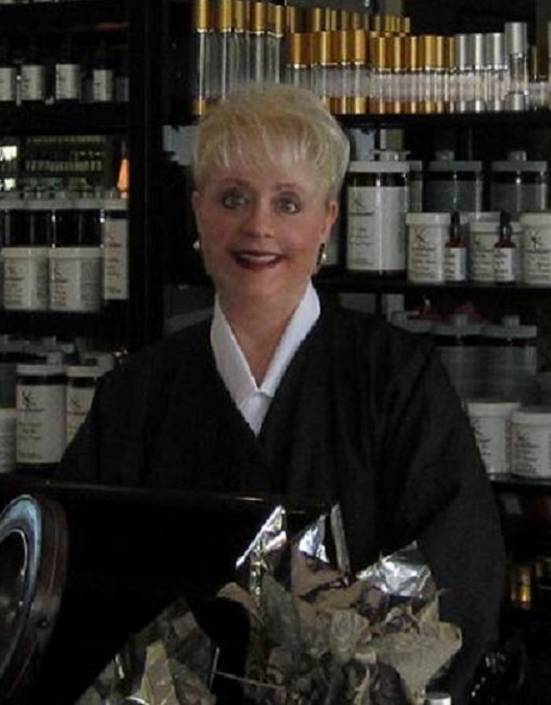 LE ~ ME ~ Educator ~ R&D-Product Research & Product Development Adviser ~ Owner of KARAMAR
Specialized Skincare ~ Founder, Creator & President of KARAMAR EXCLUSIVES™ Fine Cosmetics and
KARAMAR EXCLUSIVES™ Advanced 'Custom-Formulation' Skincare Products. Member of NCEA, NCA
& PBA. Decades of Advanced/Extensive Training & Hands-On Experience Specializing in Clinical
Non-Invasive, State-Of-The-Art Skin Rejuvenation, Non-Surgical Face-Lifts, and Preventative
Skincare Treatments ~ Exclusive Private Practice ~ Licensed to Work Independent of a Physician.


KARAMAR | Specialized Skincare

Proudly Serving KARAMAR Clients
throughout the United States, and also from the following areas throughout Oregon, Washington
and California; Los Angeles, Beverly Hills, Studio City, Malibu, Santa Barbara,, La Jolla... ~ Portland,
Lake Oswego, West Linn, Clackamas, Happy Valley, Wilsonville, Sunnyside, Gresham, Troutdale, Fairview,
Corbett, Bend, Washougal, Vancouver, Seattle, Kirkland, Hillsboro, Beaverton, Tigard, Sherwood, Tualatin,
Cannon Beach, Pearl District, Salem, Eugene, Corvallis... ~ just to name a few... and the Metro Area in Oregon.


Please Note: For those who are new to Advanced Skincare
Treatments, Services and Professional Skincare Products. Advanced
Skincare Treatments, Services and Professional Skincare Products are
Not Created Equal or Preformed in the Same Manner from Business to
Business, there are Vast Differences ~ when deciding, you will need
to Compare as the saying goes "Apples to Apples" and keep in mind
Advanced Continuous Training, Posted Documented Licensing, Years
of Hands-On Experience, the Use of Only Up-To-Date, Top Professional
Grade & Use Only" Rated (Not for Home Use Rated, there is a Difference)
Quality and Performance of the Skin Enhancement Equipment used during
Treatments is an Absolute Must to Consider, and will Vary Extensively in
the Skincare Industry. Also just as Important is the use of Superior, Proven
Professional Grade Only Ingredient Formulations & Skincare Products for both
your Advanced Skincare Treatments and for your Home-Use Routine, as there
is a vast difference in over-the-counter products versus professional grade.